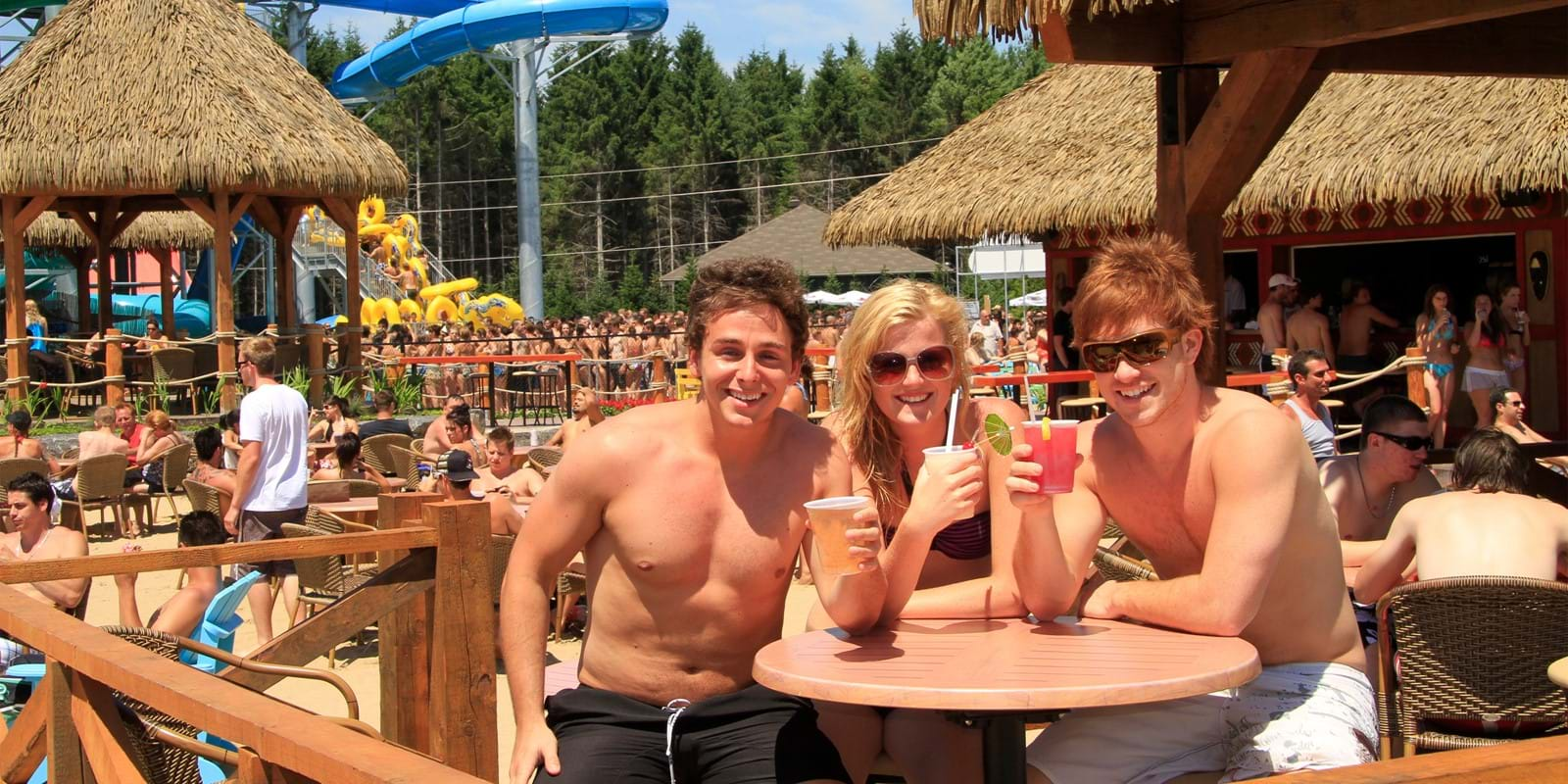 Dining & Drinks
Whether you're looking for bistro fare, fast food, healthy food, snacks, ice cream or candy, you'll find mouth-watering options in one of our nine restaurants!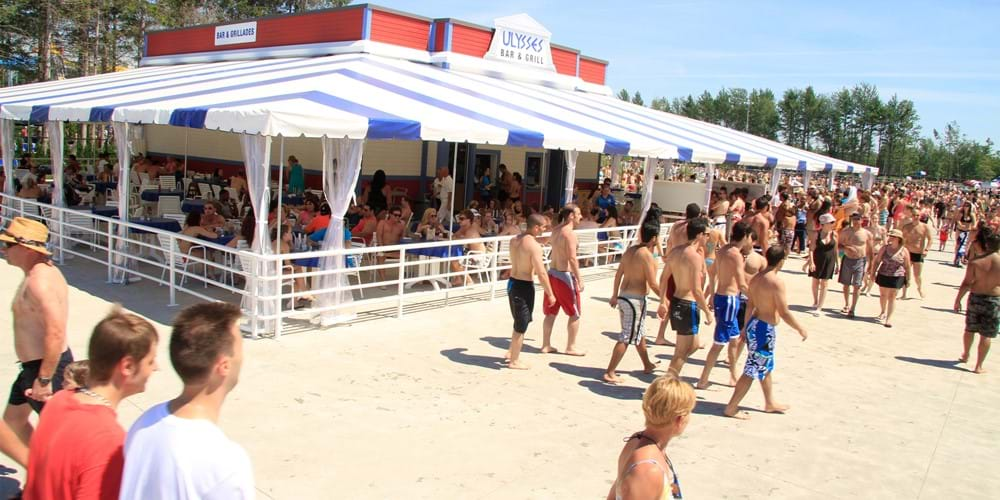 Ulysses Bar & Grill
Playing in the water all day will work up your appetite! Come on in to the Ulysses Bar & Grill for a generous Greek-inspired meal, located in the heart of Main Street. Our staff is always happy to serve you!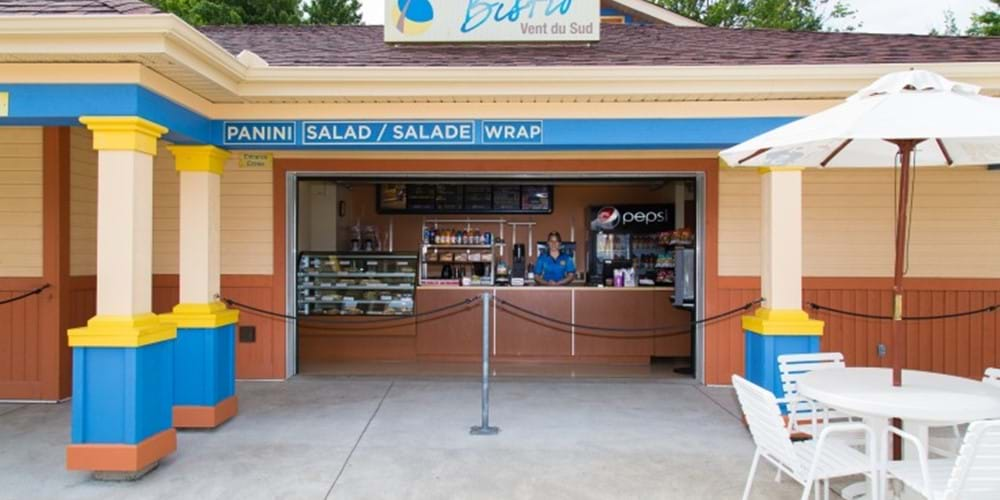 South Breeze Bistro
In the mood for a fast healthy snack or a bistro-style lunch? Have a delicious salad or sandwich at South Breeze Bistro before heading back out to the slides!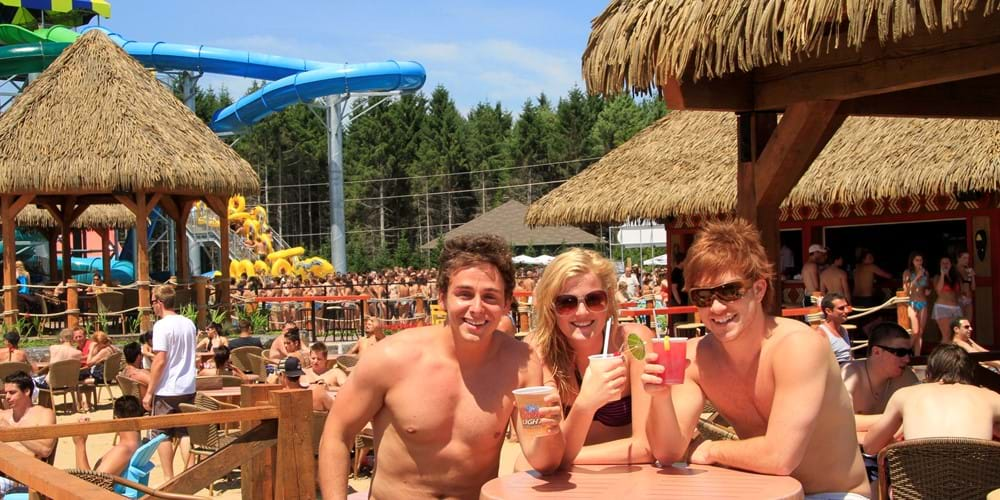 Hawaiian Beach Bar
Aloha! The Hawaiian Beach Bar with its festive ambiance will carry you to a tropical paradise and get you dancing to the rhythm of the music. For a delicious refreshment, remember to try one of our famous Calypso cocktails. Conveniently located near Main Street.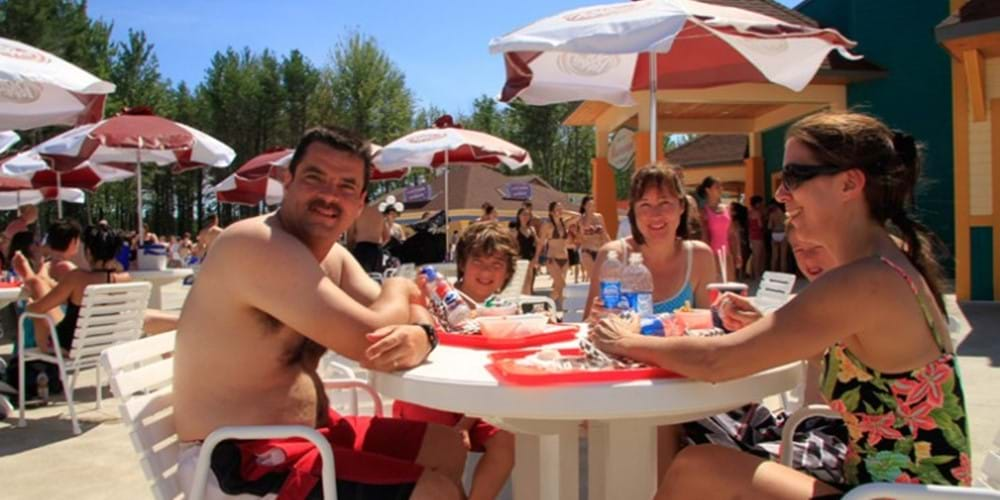 Main Street Restaurant
Looking for a speedy snack, a quick lunch or a complete meal? You'll find it all here: pizzas, hamburgers, sandwiches, salads, drinks and more always ready to go.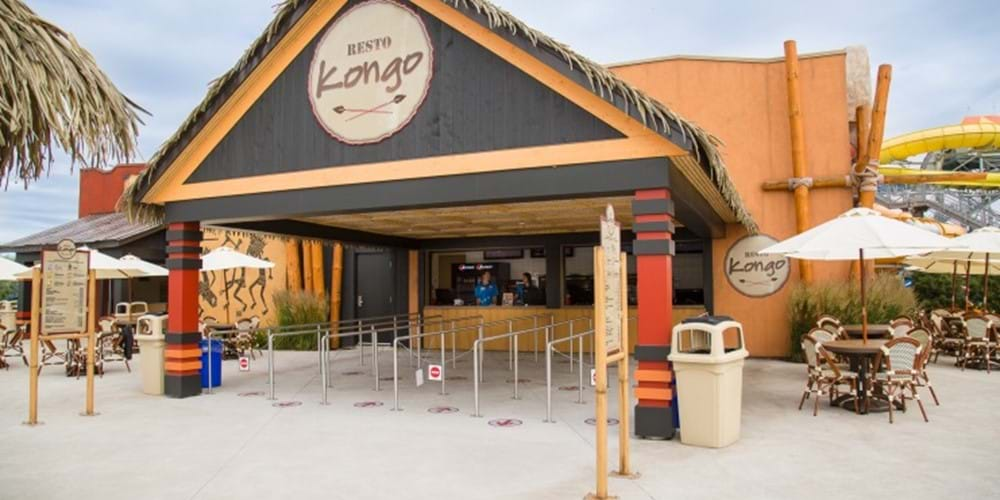 Resto Kongo
Take a quick break and try our fast food restaurant with hamburgers, hot dogs, poutine and so much more! Enjoy your meal on the patio near the Kongo Expedition.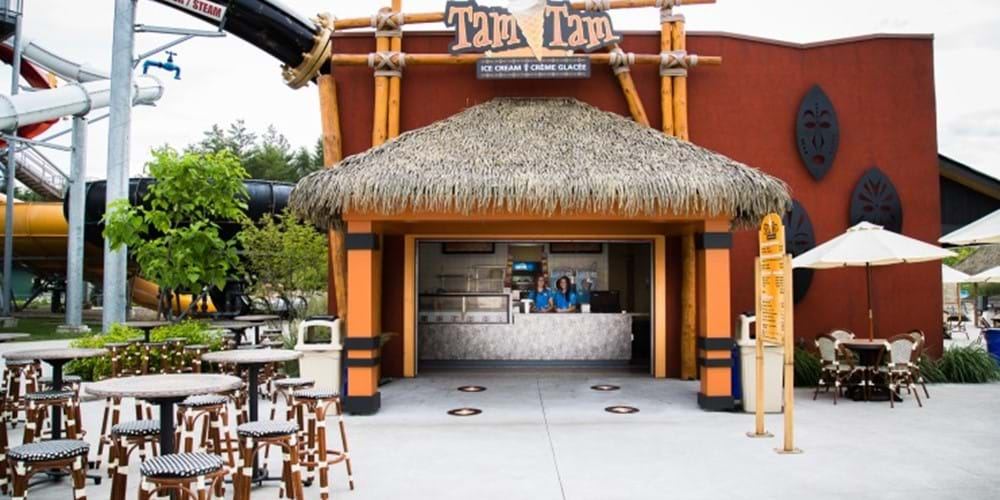 Penguins Stop and Tam Tam Ice Cream Shop
If you love ice cream, make sure you stop at one of our two dairy bars! You'll find a wide variety of delicious refreshments and treats, such as frozen yogurt, sundaes and slushies!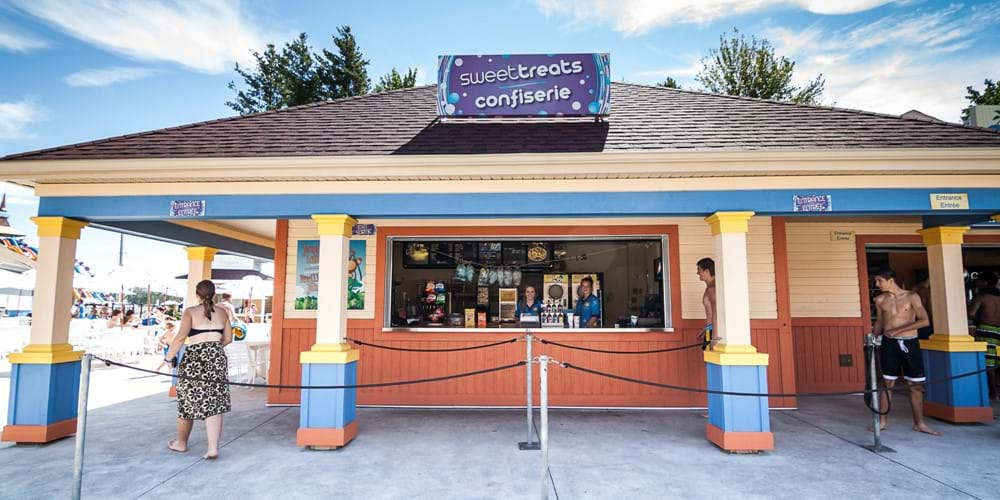 Sweet Treats
Sweet Treats offers a variety of treats: popcorn, cotton candy, and much more! Enjoy Calypso's jungle leaf, a delicious hot pastry with your choice of topping. Oh! Sooo good!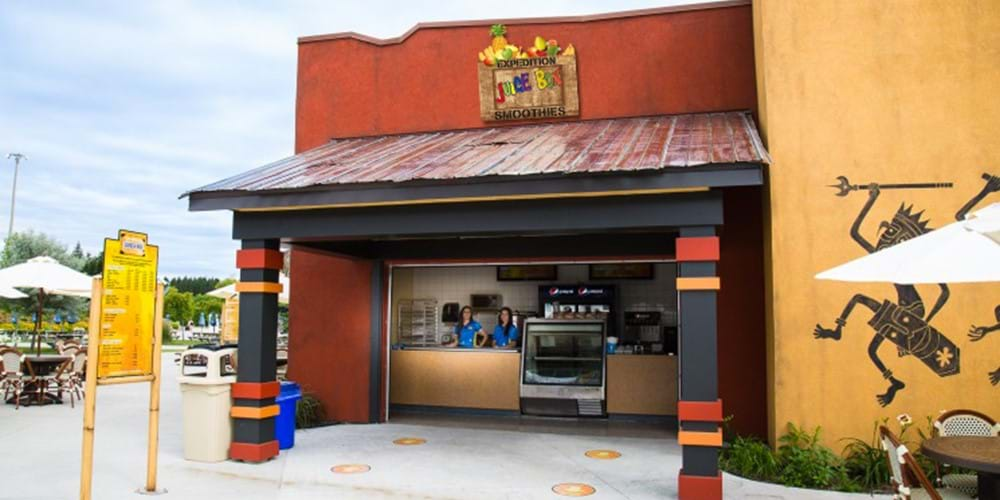 Expedition Juice Box
Have a delicious green or fruit smoothie at Expedition Juice Box. It's a perfect way to get a burst of energy between slides!