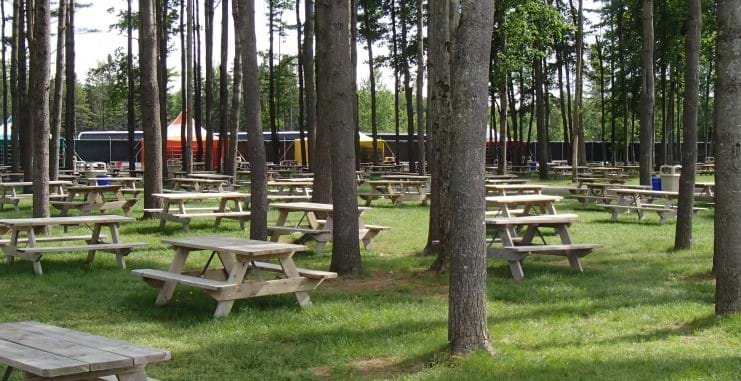 You can bring your own lunch! Calypso Waterpark has many picnic tables with parasols and sprawling grass throughout the site to enjoy a meal, snack or simply relax with your friends and family.
If you forget something or are in the mood for dessert, you can find a wide variety of meals, snacks, treats and refreshments at our 9 restaurants and snack bars.
Alcohol, glassware, radios and speakers are not allowed in the park.
Public alcohol consumption or possession of open alcohol containers is stricktly prohibited. Calypso Waterpark is collaborating with the Ontario Provincial Police on the enforcement of this regulation in our parking spaces to ensure a safe and enjoyable environment for all our guests. Offenders can be prosecuted and will be required to leave the premises immediately without notice. - AGCO, Ontario Liquor Law R.S.O. 1990, c. L.19, s.31, 32, 33, 34.