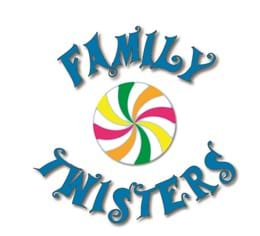 4 different descents to please the whole family
Family Twisters offer 4 different super fun and colourful descents...with just the right amount of wow! to please the whole family!
Aquasnake: One Sssslithery Slide!
Sssplash! Aqua Snake instantly takes you by surprise as you twist and turn through its winding curves. The whole family will love it!
Mellow Yellow: A Fun Mellow Ride
Swirl down Mellow Yellow, this cool, bright-yellow slide that will put you in such a good mood!
Pigtail: Get Ready to Squeal as You Slide!
At Calypso, we prefer playing in water rather than mud! But this candy-pink coiled slide will make everyone happy as a pig in muck!
Twist & Shout: Give Your Lungs a Workout!
This colourful slide will get the whole family whirling and swirling around! Sing, shout or burst into laughter. You'll definitely give your lungs a good workout!
Safety rules: Must measure a minimum of (1.02 m) 40'' tall.  Maximum weight is (136 kg) 300 lb. Riders must either lie on their back or in a sitting position feet first.  Glasses, t-shirts, pants, burkinis or any additional clothing are strictly prohibited. Swim wear with zippers, buckles, rivets or metal ornaments are not permitted.  Not recommended for pregnant women, people with heart conditions or back or neck problems.
Good to know
Enclosed and open slides
Body slides
30 feet (9 metres)
Part of Summit Tower
Good to know
Enclosed and open slides
Body slides
30 feet (9 metres)
Part of Summit Tower