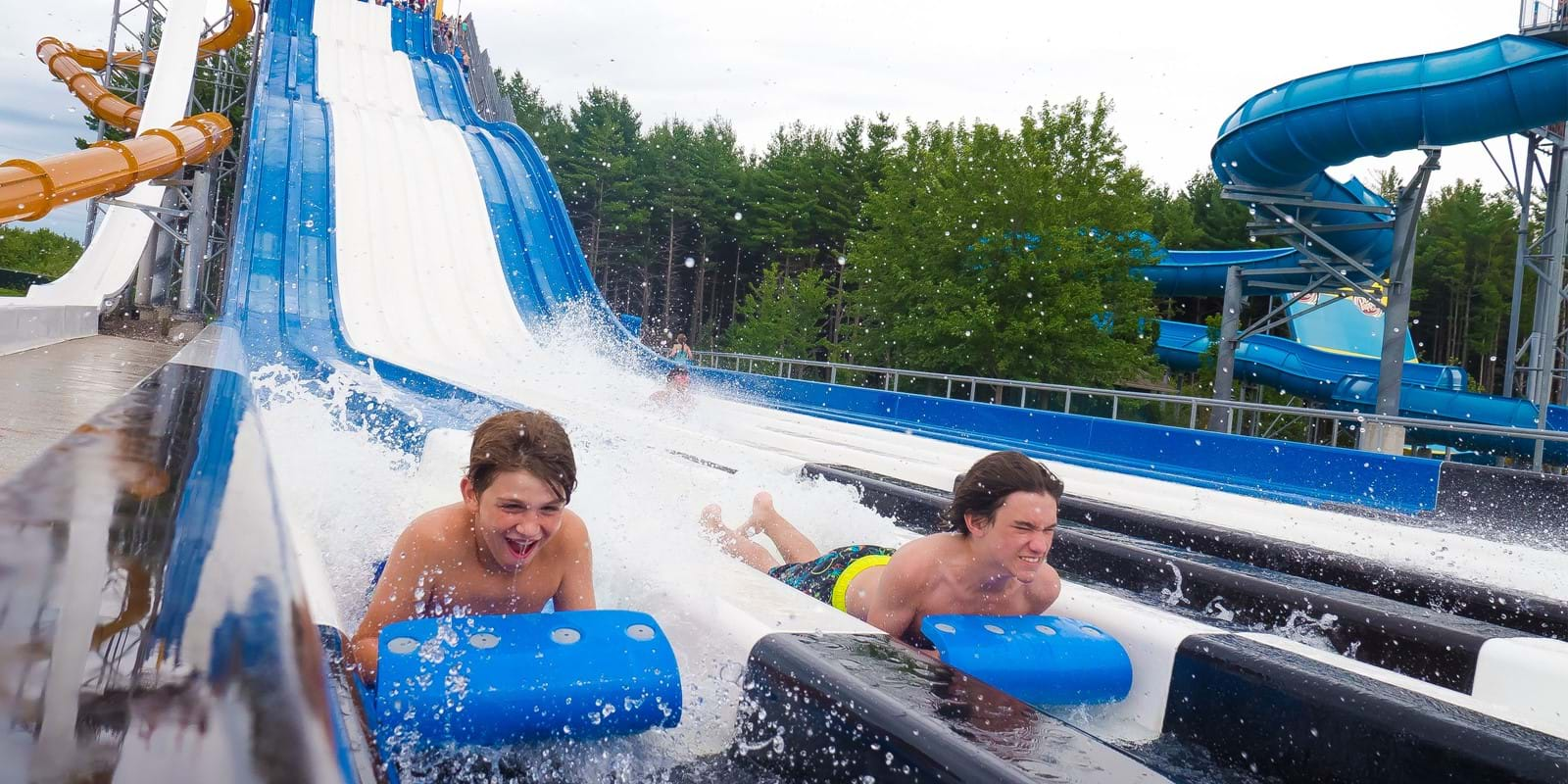 Start Your Engines! Get Ready! Set? Go!
Give your opponent one last look before getting onto your mat. You've got this! The tension is high...you can feel it. And you're off! Hurtle down the slide head first at top speed, carving through the water as you go. Be the first to pass the checkered flag at the bottom and finish with a huge, victorious splash! May the fastest rider win!
Safety rules: Must be 1.32 m (52'') or taller. Maximum weight per lane (136 kg) 300 lb . Riders must lie on their stomach head first on a blue mat with their elbows tucked in, hands firmly grasping the handles. Glasses and shoes are not permitted. Not recommended for pregnant women, people with heart conditions, back or neck problems or people afraid of heights.
Good to know
8 slides side by side (simultaneous race)
Single-rider track, head first, on a mat
Speeds can reach up to 85 km/h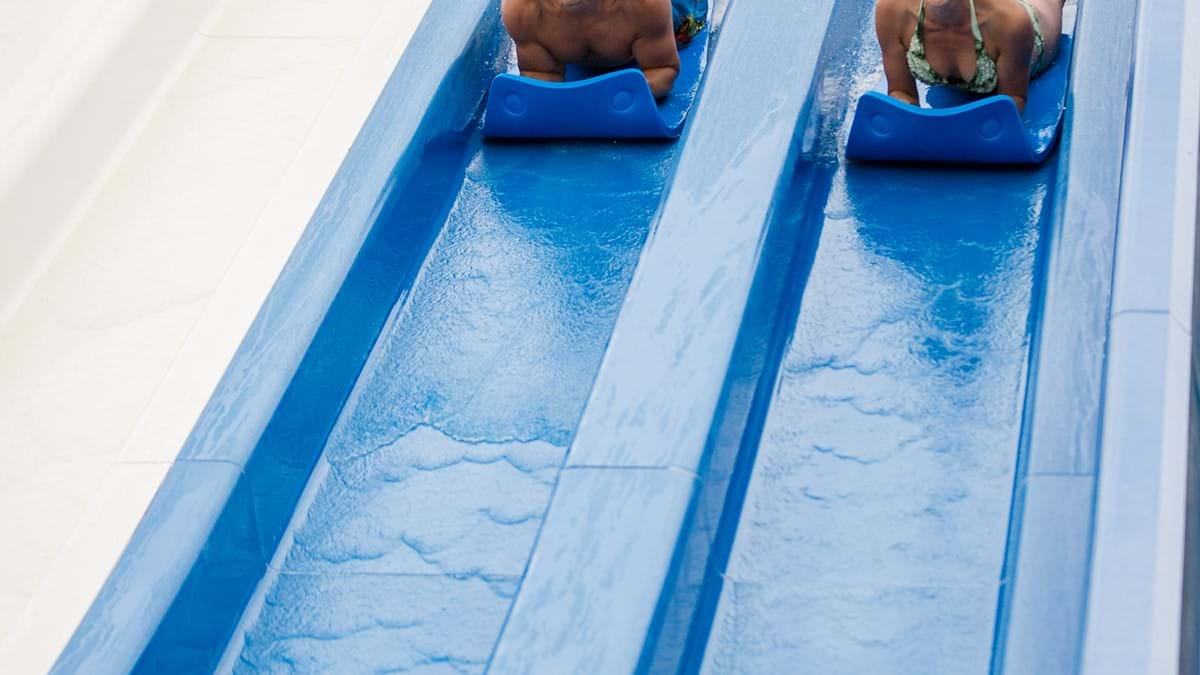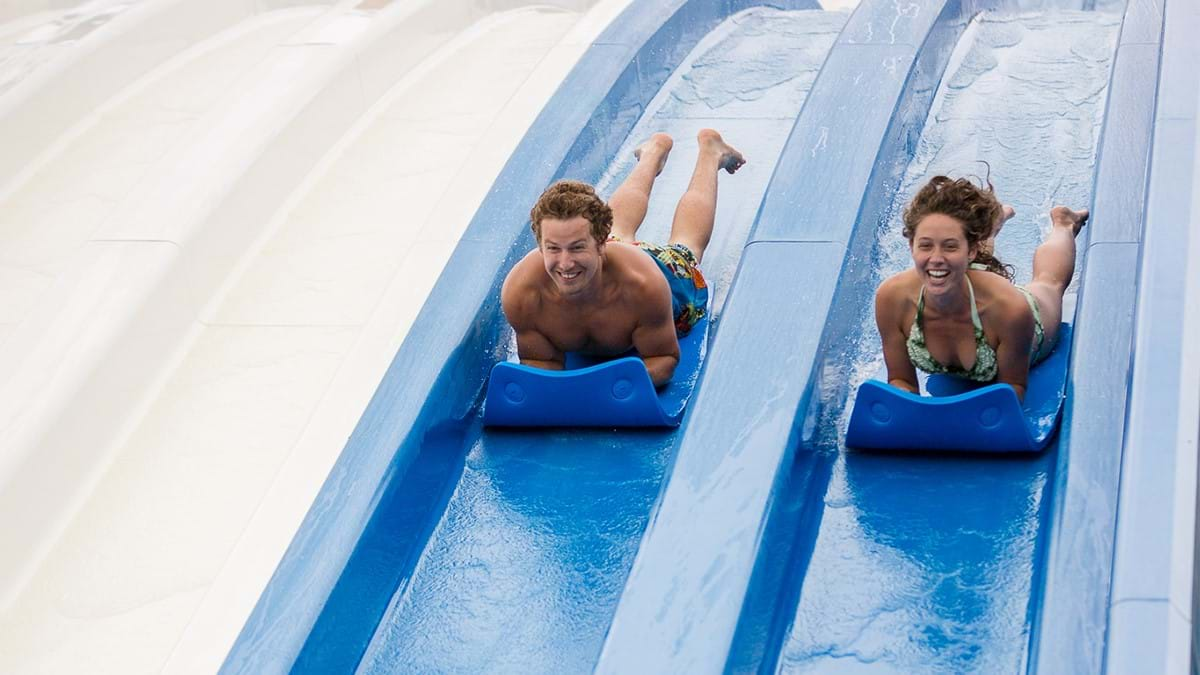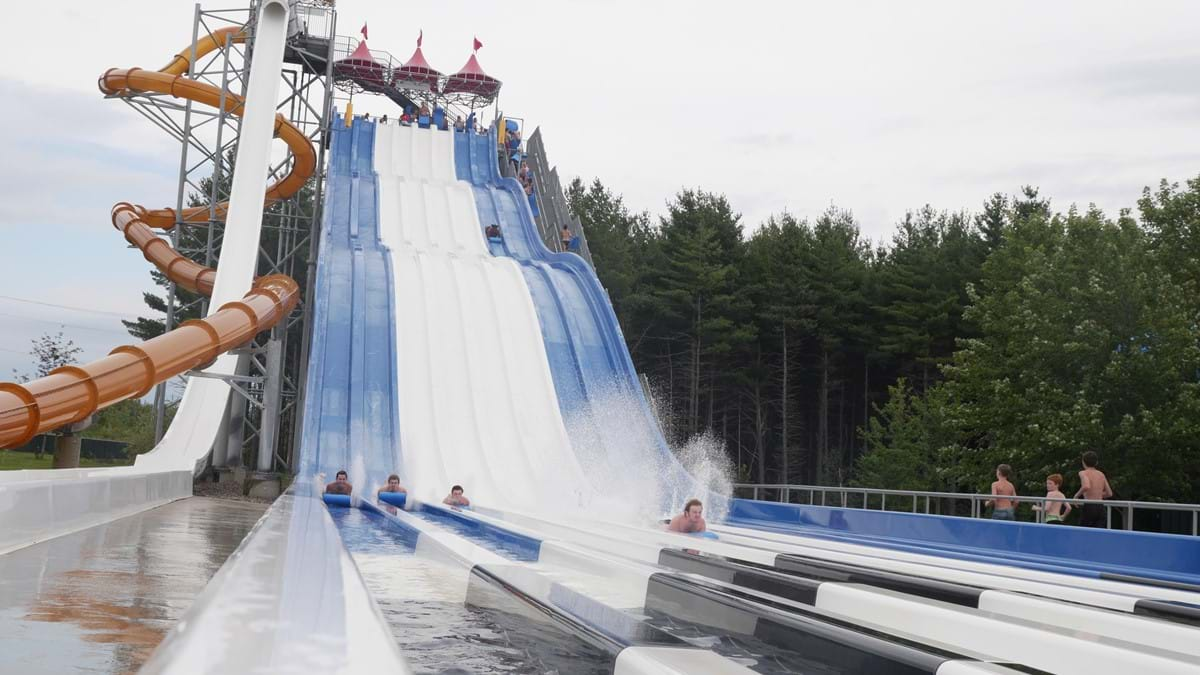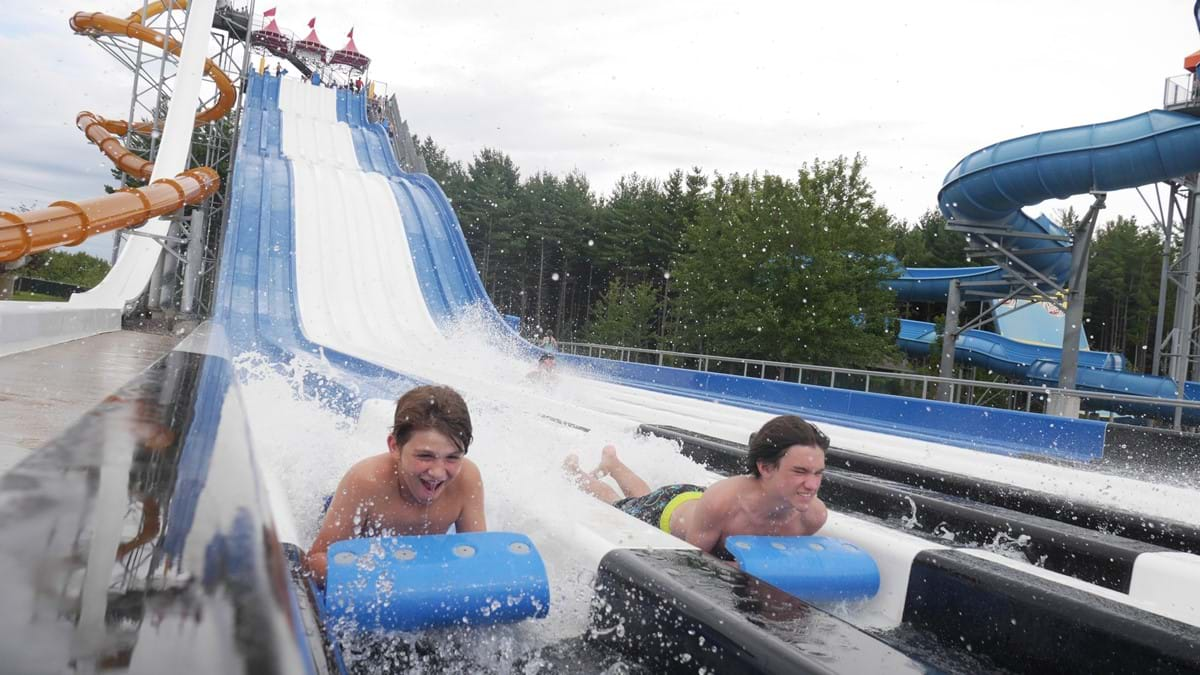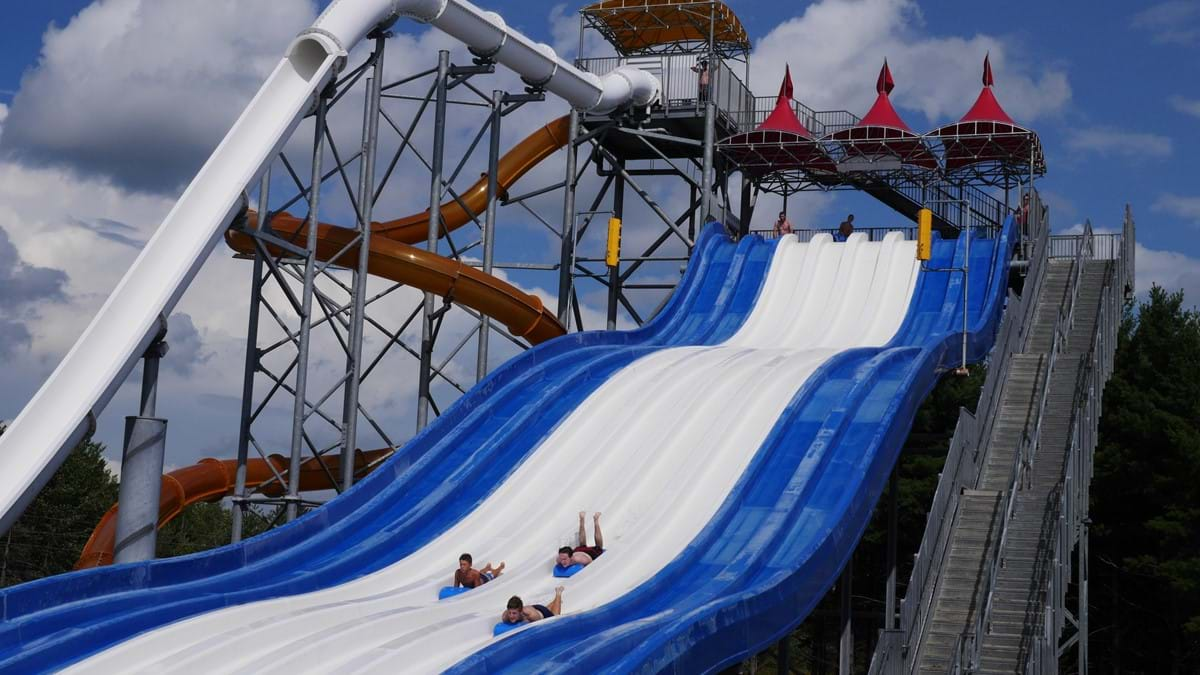 ​Sara Max
Sara Max, the renowned worldwide daredevil, is looking for her next big challenge. Over the past few years, she has climbed the highest mountains and enjoyed many a skydive and free-fall jump! But car racing remains her biggest passion. Sara currently dominates the sky and the earth, but will she be able to dominate the water? Will she measure up to the power of the waves? She now has a new obsession: finding the fastest water race track in the world.
Let's race to the max!