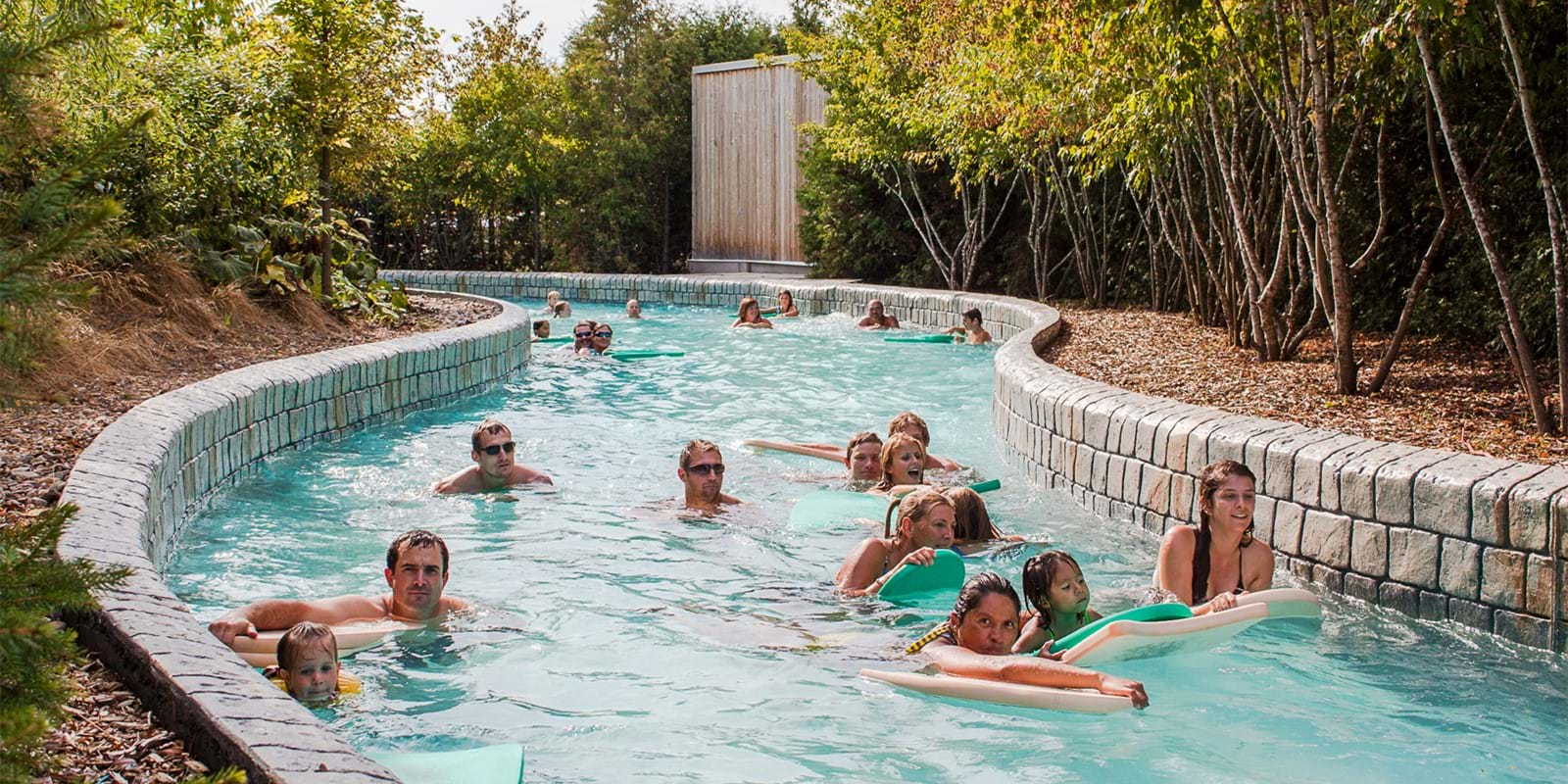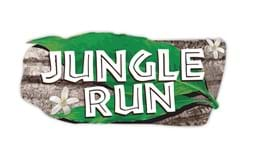 Who Is King of the Jungle?
In the darkest region of the rainforest, under a thick canopy of luscious green plants, embark on a mystical adventure! Grab a board and ride the calm currents that will lead you right to the middle of the jungle. What will you find as you explore misty caves and waterfalls? Surprises lurk everywhere!
Safety rules: Must be 3 years or older. Personal flotation device recommended for inexperienced swimmers and people less than (1.52 m) 60'' tall. Small children must be accompanied by an adult.   Glasses, shoes and shirts forbidden. Not recommended for pregnant women, people with heart conditions, back or neck problems. No diving.
Good to know
Calm river adventure
On a board or life jacket
Good to know
Calm river adventure
On a board or life jacket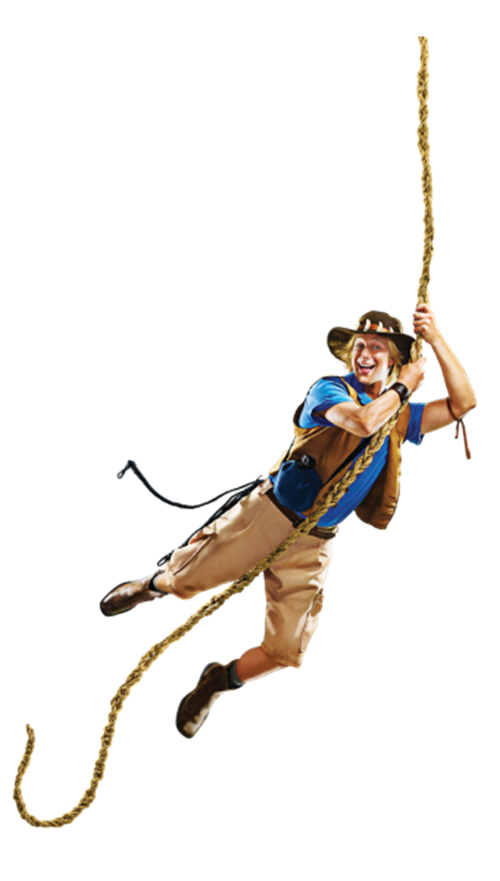 ​Wildman Jack
An expert in ecology, Wildman Jack was a guide in some of the most wild and remotest jungles in the world until he felt the call to adventure again! After having guided thousands of people in the Australian, African and Latin American bush, this fearless adventurer is now ready to get his feet wet in new and exciting rivers.
Throughout the years, Jack missed sharing his knowledge on ecology, nature and animals from around the world. When he discovered that a waterpark filled with fantastic creatures was opening in Canada, Wildman Jack headed to Calypso!
"Where there's action, there Jack!"