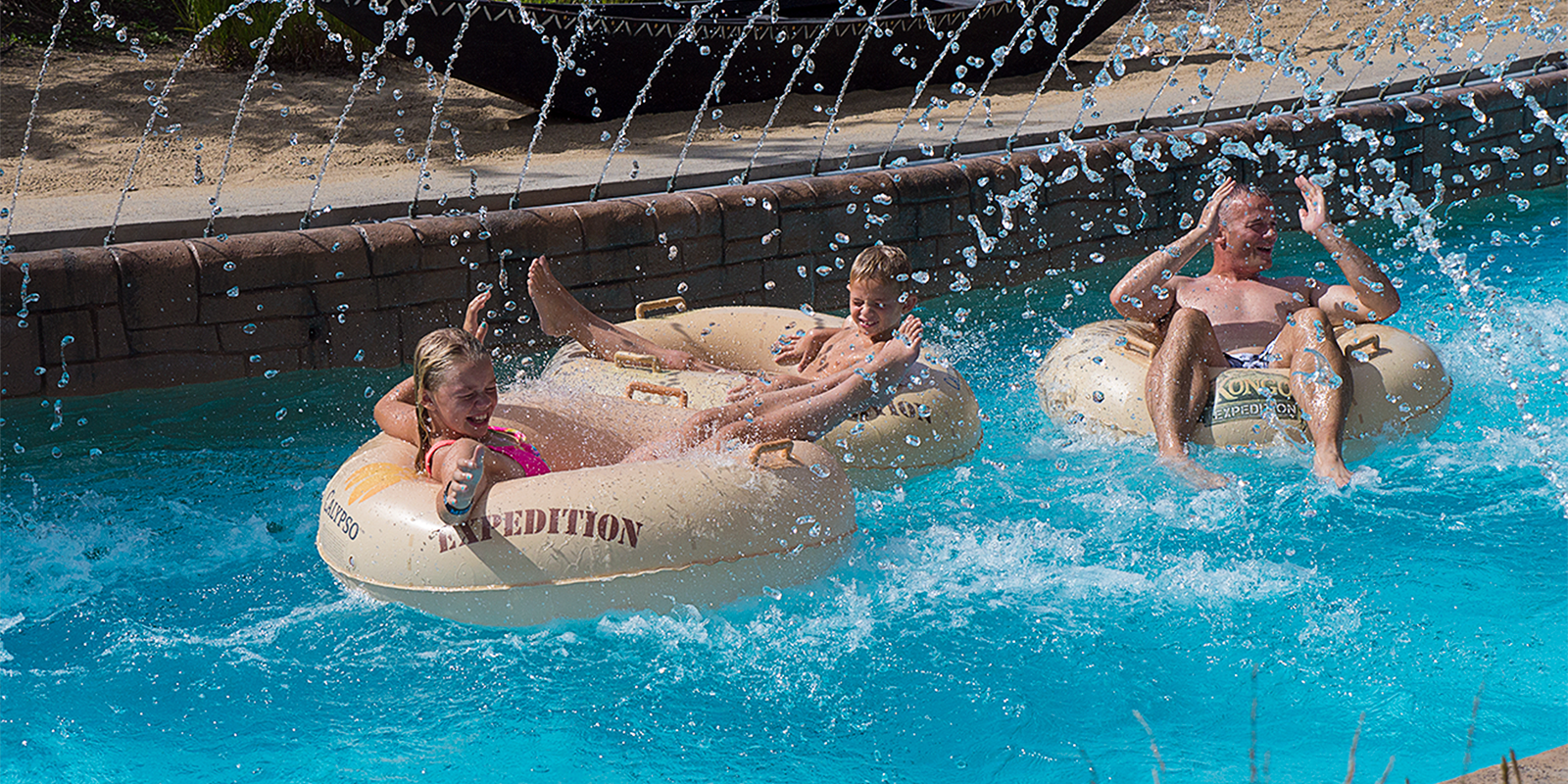 Back
Kongo Expedition - Theme river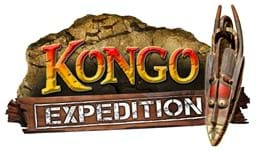 Calling All Adventurers! It's Time to Embark on a Kongo Expedition!
An old legend has it that there is a mystery at the end of this wave river. What could it be? Jump on a giant inner tube and let the waves transport you through an unexplored world. Deserted islands, flooded caves and raging waterfalls await during this thrilling adventure! Watch out for the exotic animals, reptiles and sneaky primates along the way!
After having braved the river's secrets, adventurers of all ages can continue the fun at Kongo Beach or at Splash Zone with interactive water games!
Safety rules: Must be 3 years or older and measure a minimum of (1.07 m) 42'' tall. Children less than (1.22 m) 48'' tall will be allowed as long as they wear a personal flotation device and are accompanied by an adult. Riders must remain in a seated position at all times and holding on to the handles. Glasses with straps are permitted. Not recommended for pregnant women, people with heart conditions, back or neck problems or people with epilepsy.
Good to know
River adventure
Single-rider inner tubes
0.4 km
15 minutes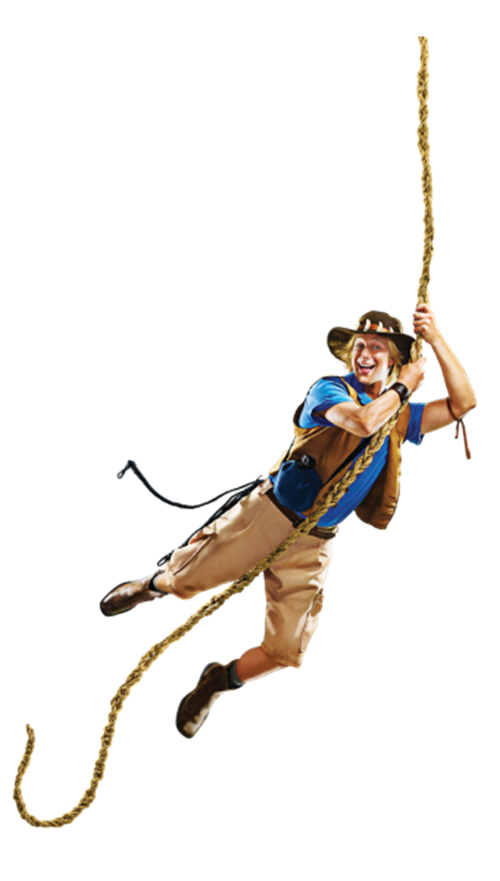 Wildman Jack​
Wildman Jack was a guide in some of the most wild and remotest jungles in the world until he felt the call to adventure again! This fearless adventurer is now ready to get his feet wet in new and exciting river. Off we go to Kongo Expedition!
"Where there's action, there Jack!"