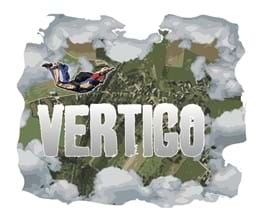 A High-Voltage Dive!
You sense vertigo is upon you as you get ready for the ride. You wait for a few short seconds, your heart beating faster and faster, and then you're off! Barrel down more than 9 storeys at a record-breaking speed and plummet into water with an electrifying splash! Extreme sensations guaranteed! Only for the very bold and brave!
Safety rules:  Must be (1.32 m) 52'' or taller. Maximum weight of (136 kg) 300 lbs. Not recommended for pregnant women, people with heart conditions, back or neck problems or people with claustrophobia. Glasses, t-shirts, burkinis, pants, swim wear with zippers, buckles, rivets or metal ornamentation are NOT permitted. Riders must lie on their back feet first with legs crossed at the ankles and arms folded across their chest.
Good to know
Simulates freefalling
Nearly 30 metres high
60° drop
Body slide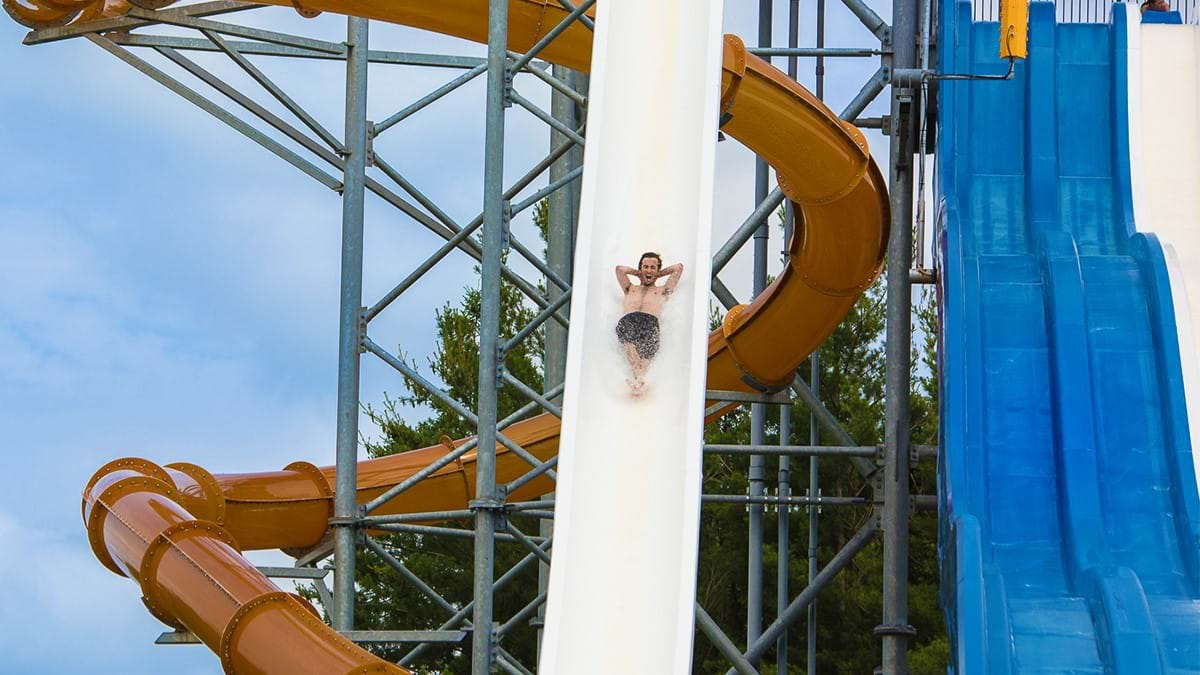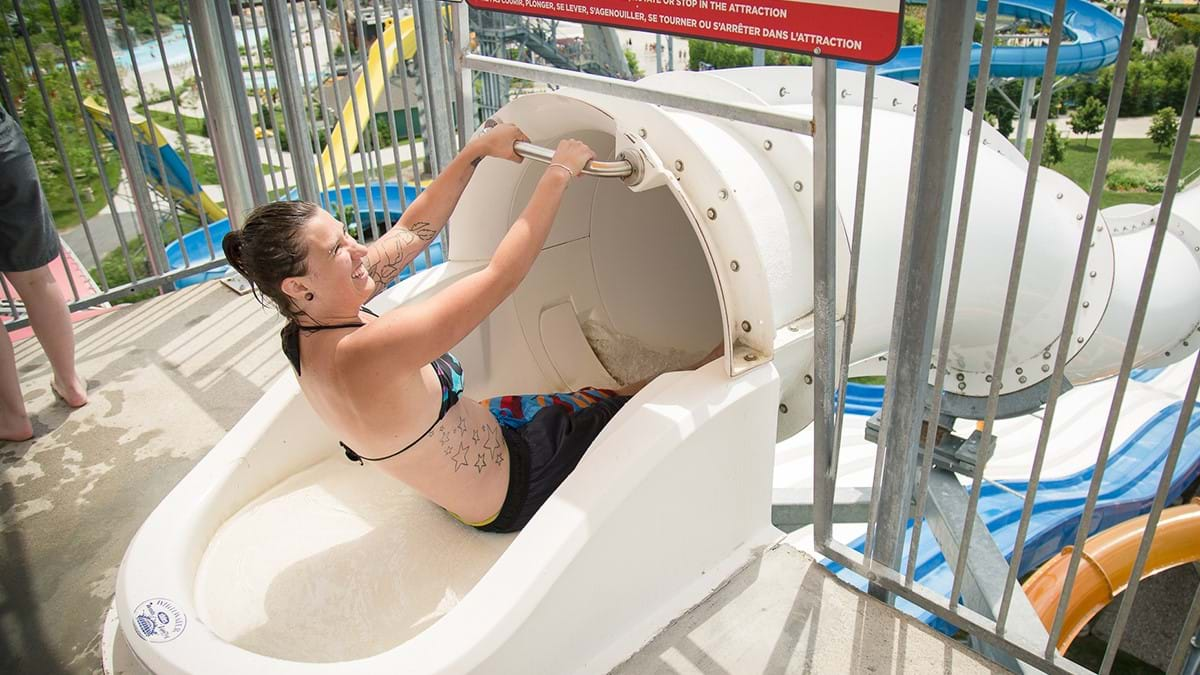 Sara Max
Sara Max, the renowned worldwide daredevil, is looking for her next big challenge. Over the past few years, she has climbed the highest mountains and enjoyed many a skydive and free-fall jump! But car racing remains her biggest passion. Sara currently dominates the sky and the earth, but will she be able to dominate the water? Will she measure up to the power of the waves? She now has a new obsession: finding the fastest water race track in the world.
Let's race to the max!