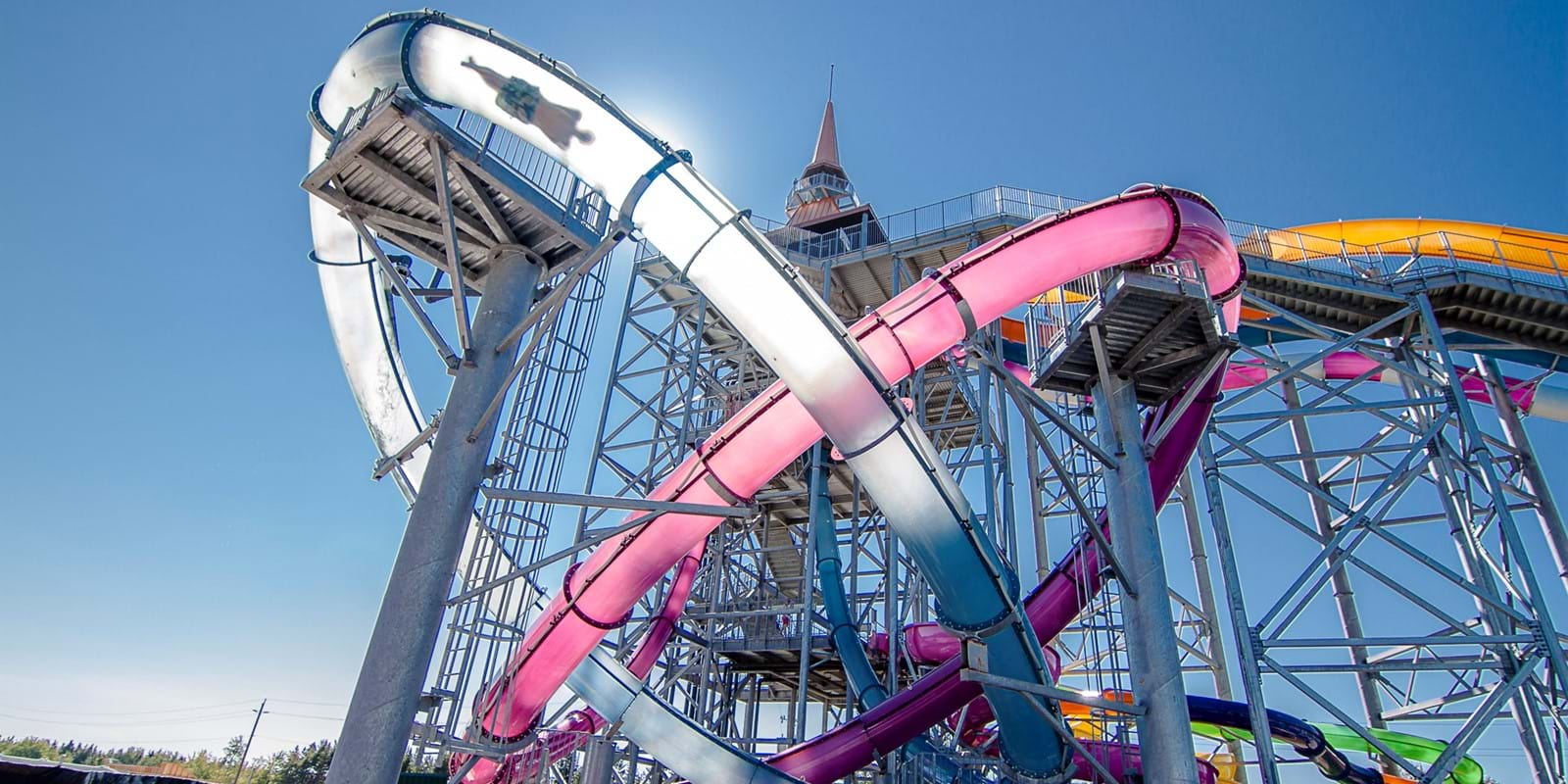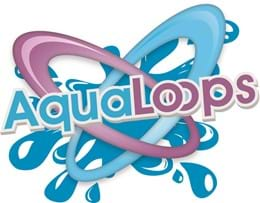 Gear up for a Supersonic Ride!
Do you have nerves of steel? Ready to take on G-force speeds? The cabin door shuts and you feel a rush of excitement. 3, 2, 1...The trap door suddenly swings open and gravity pulls you down at over 60 km/h! In less than 2 seconds, you go from 0 to 2.5Gs. How's that for fast? You won't even have time to scream!
Safety rule: Must measure a minimum of (1.32 m) 52'' tall. The minimum weight for riders is (45 kg) 99 lb and the maximum weight is (136 kg) 300 lb. Glasses, t-shirts, pants, burkinis or any additional clothing are strictly prohibited. Swim wear with zippers, buckles, rivets or metal ornaments are not permitted. Riders must stand on the platform with legs firmly crossed at their ankles and arms folded across their chest.  Not recommended for pregnant women, people with heart conditions, back or neck problems or people with claustrophobia.
Good to know
Body slide
2 transparent slides
55 feet (17 metres)
Part of the Summit Tower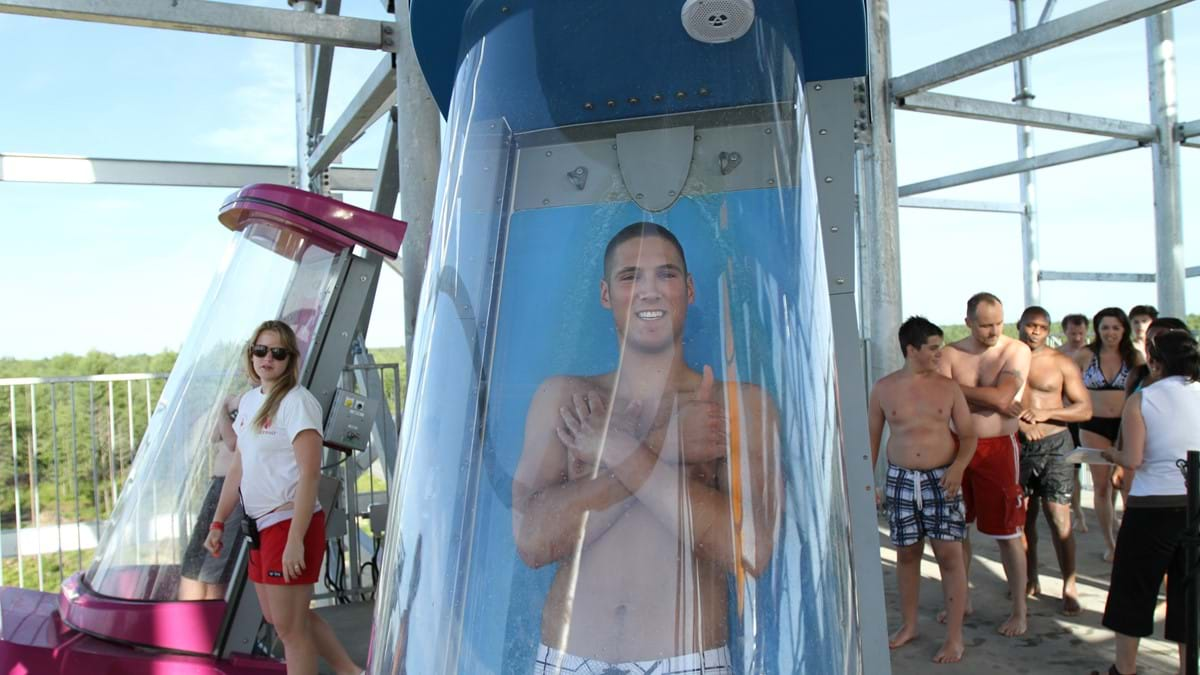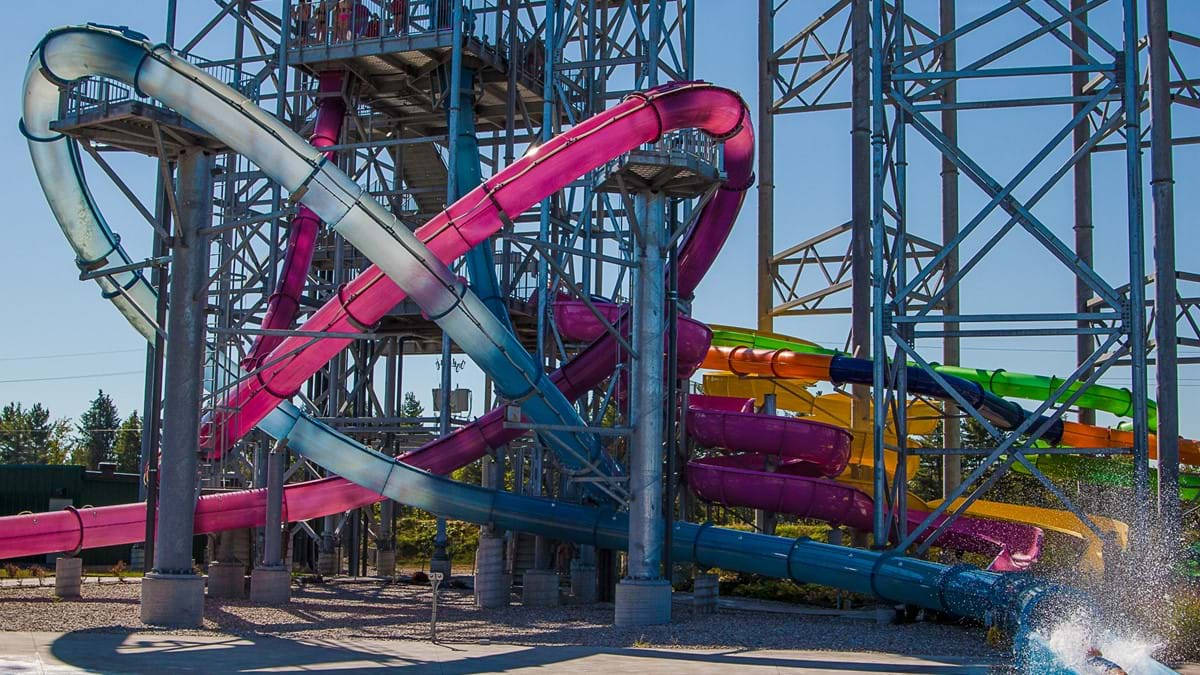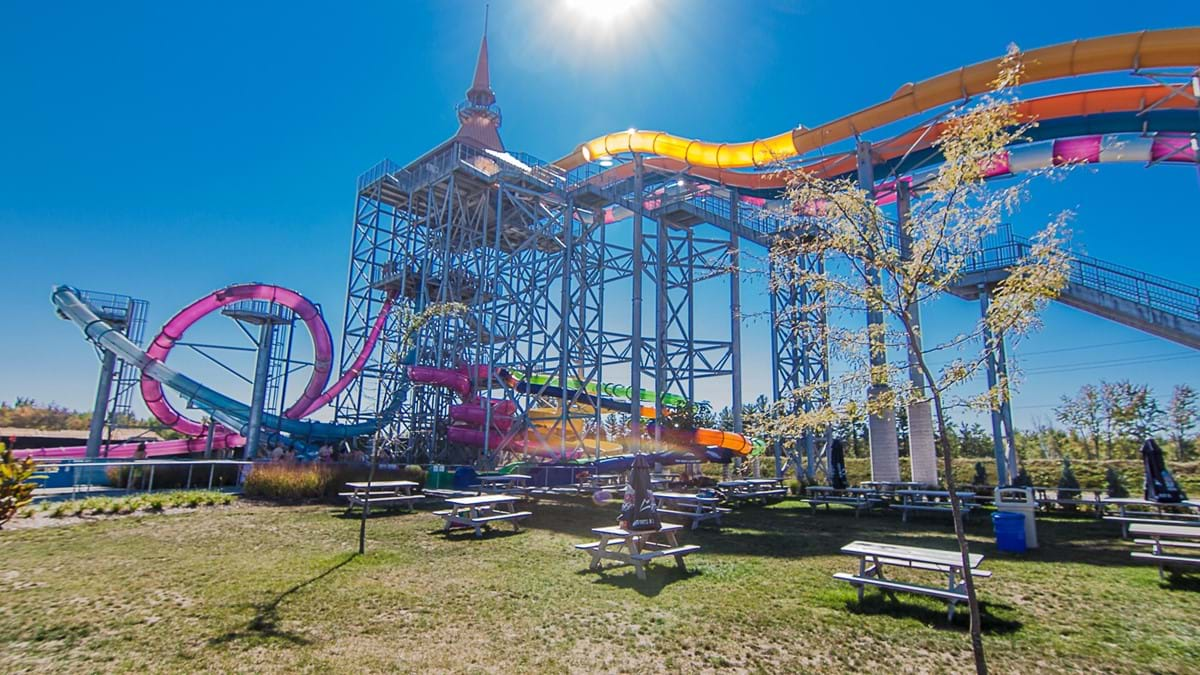 ​Sara Max
Sara Max, the renowned worldwide daredevil, is looking for her next big challenge. Over the past few years, she has climbed the highest mountains and enjoyed many a skydive and free-fall jump! But car racing remains her biggest passion. Sara currently dominates the sky and the earth, but will she be able to dominate the water? Will she measure up to the power of the waves? She now has a new obsession: finding the fastest water race track in the world.
Let's race to the max!