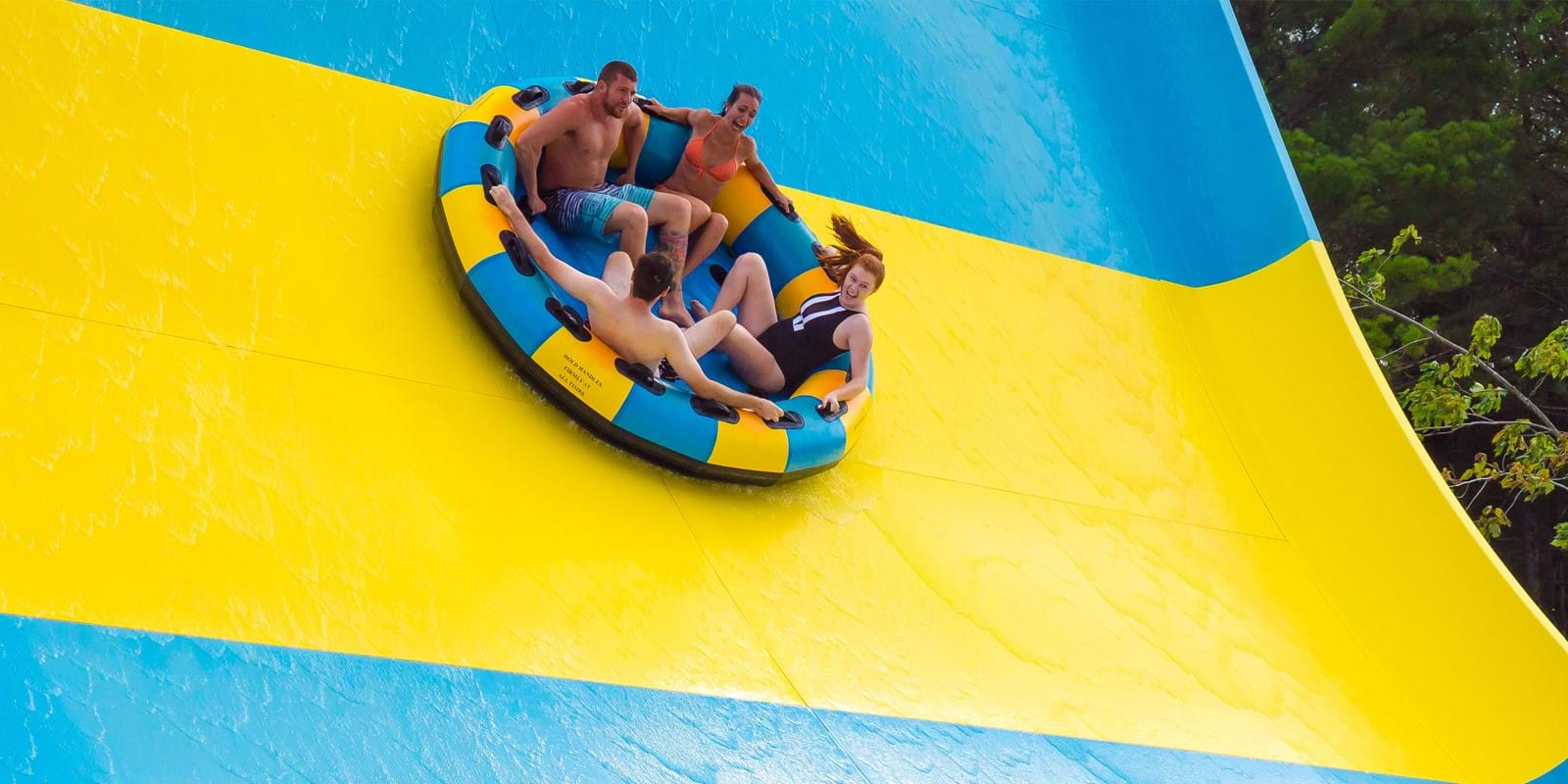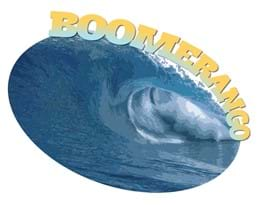 What Slides up Must Slide down!
Get your friends together, climb on the raft and hold on tight! A huge tidal wave will plunge you to its very detph before shooting you up a vertical wall and then back down for a huge splash! You're in for one awesome head rush!
Safety rules: Must be 3 years or older measuring a minimum of (1.07 m) 42'' tall. Children less than (1.22 m) 48'' tall will be admitted as long as they wear a personal flotation device and are accompanied by an adult.  Riders must be seated with their feet in front holding the handles with both hands at all times.  Maximum weight per inner tube is (453 kg) 1000 lb. Glasses with straps are permitted. Not recommended for pregnant women, people with heart conditions, back or neck problems.