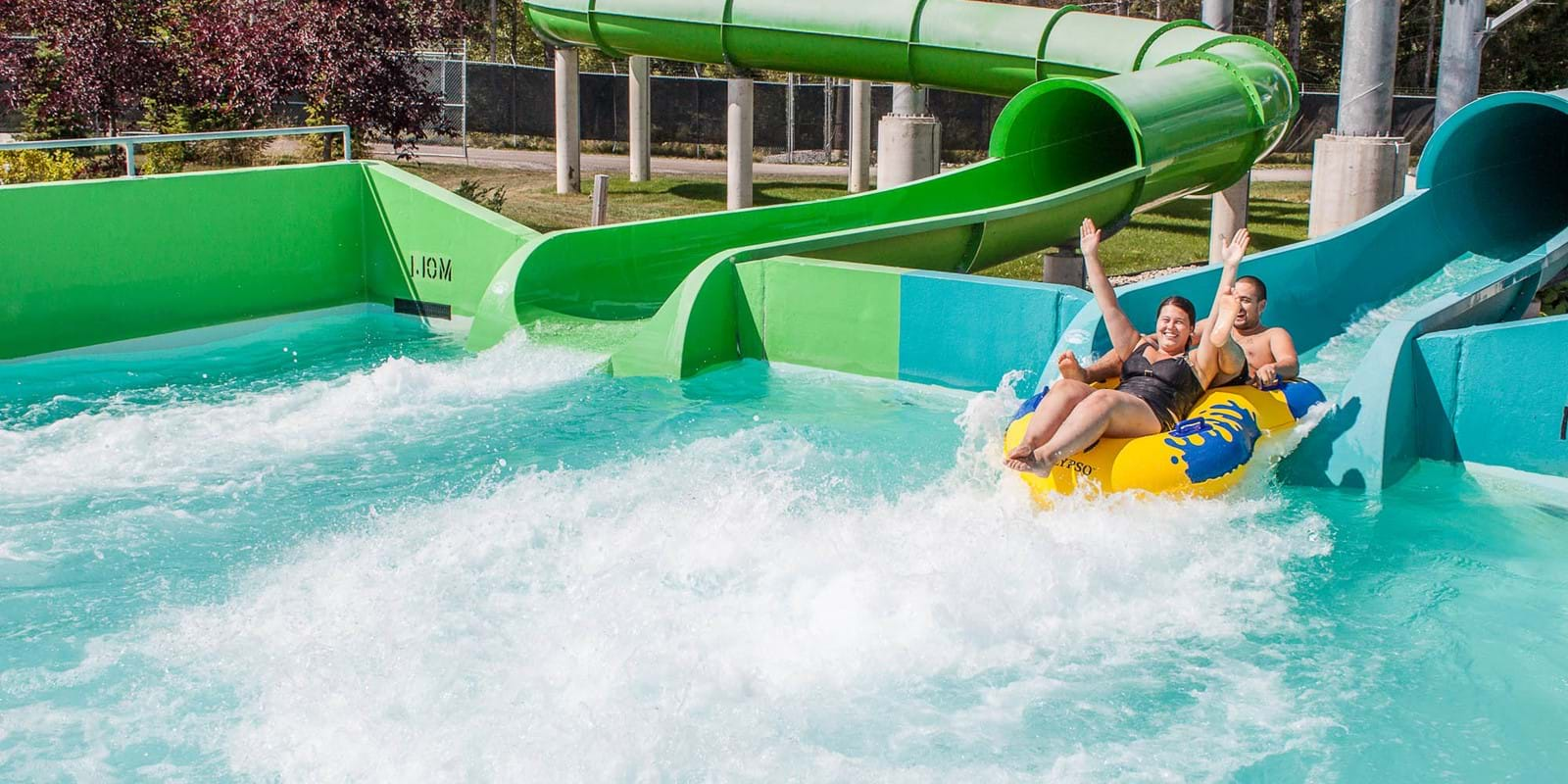 Dive into a Vortex of Darkness
Are you brave enough to take on the dark? You and a friend will dive full speed into a black hole with steep drops and tights turns. What's coming up next? Impossible to know. And what's in store for you when you finally see daylight? The Black Hole holds many secrets!
Safety rules: The minimum age is 3 years old measuring a minimum of (1.07 m)  42'' tall. Children between (1.07 m) 42'' and (1.22 m) 48'' must wear a personal flotation vest and be accompanied by an adult. Maximum weight per inner tube is (182 kg) 400 lb. . People over (1.22 m) 48" tall and weighing at least 100 lb may ride alone. Glasses with straps are permitted. Not recommended for pregnant women, people with heart conditions, back or neck problems or people with claustrophobia. Riders must be in a seated position, facing forward and holding the handles firmly at all time.